Surf/Skate/Snowboard – closing RAW Publication – Surf with Us out!
Nowadays, a small beach hideaway is worth a Soul of tranquility, "the Spot" is, have been and will always be something special to Surfers. A Place where You feel at ease with yourself, a Natural environment dedicated to the Self and the experience of Surfing.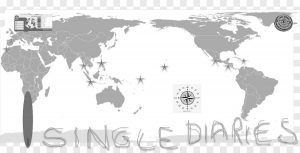 The Single Diaries, all about the Single Fin Surfboard and the lay-back Spirit that goes hand in hand with it is about to get its own 'media bubble', Film, website, youtube channel and all. So here we are. 28 years into what was a surf trip and became a lifestyle. It starts in 1992, Puerto Escondido's big beach break, El'Zonte (seres Humanos), to the West Indies, Morocco, Hossegor & Cap Breton, over reaching Asia, Bali, Phuket, La Union to the Pacific, Frigates, and Coco Beach. Almost there, Frigates is calling, Kata Beach is near. This is " the Single Diaries", a basic view of Beach Life and those who makes it. You have been 'given' a Planet to Travel and Explore, and Surfing the perfect Reason(s) to do so.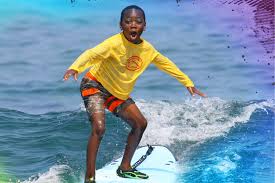 Surfing remain the source, accessible to all (*remember to preserve YOUR Ocean's), travel the World in search of Your Spot and get to know the Local's Respect has no boundaries, so does Love, build a beach community, gather Soul Surfers from all places, the Family of the 'Rising Sun' batch 2022 is a strong Family, united by their Love to the Ocean, (remember to pray and make offerings 'Da Hui' Grace to Eddie Rothman), Waves are breaking as this paper is publish, and Single Fin surfing is as much as a way to ride as it is a way of Life, this is Single Diaries, closing the HOB RAW publication Winter 21/22.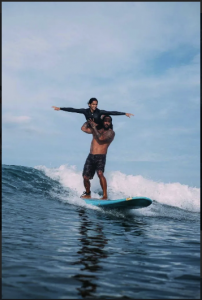 All credits – Halekulaniliving
https://ibaworldtour.com/can-you-surf-in-st-maarten/
https://thesurfatlas.com/surfing-france/hossegor-surf/
https://magicseaweed.com/Frigates-Surf-Guide/3023/
https://www.saltwater-dreaming.com/surfing-phuket/kata-yai.htm
https://www.stillstoked.com/places/surf-guides/guide-to-surfing-puerto-escondido/
https://www.surf-forecast.com/breaks/Oyster-Bay-Beach
http://www.laybacktravel.com/lea-apolonio-san-juan-surfer/
https://www.surfindonesia.com/bali-surf-spots/uluwatu/
https://www.elsalvadorsurfcamps.com/playa-el-zonte.html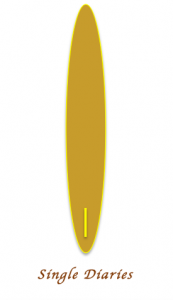 closing RAW – Winter 2021/2022, Surf with Us. Spot's. The Single Diary will continue its journey on it's own!
Home Of Bohemia – the HOB – the I.O.C.P. – h+ – Surf Sk8te Snowboard with Us!, Win 22 – Out!